Payment options for easy and secure transactions with payment provider PAY.NL
At GlasBoertje.nl, we value your convenience and security when making purchases on our website. That's why we have partnered with the trusted payment provider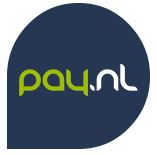 to offer you a seamless payment experience with multiple options to choose from. Your bank statement will show the transaction as "Betaling aan GlasBoertje.nl".
When you shop with us, you can select from the following secure payment methods:
Bank Transfer: Make a direct payment from your bank account to ours. Please note that processing times may vary depending on your bank.
iDeal: A popular payment option in the Netherlands that allows you to pay directly through your own bank's secure online banking environment.
Credit Card (Mastercard/Visa): Pay with your credit card securely, and your payment details will be encrypted for added protection.
Mister Cash (Belgium): Belgian customers can conveniently use their Mister Cash card for smooth transactions.
Postpay with Riverty: Shop now and pay later with Riverty, providing you with the flexibility to pay within a specified timeframe after receiving your order.
PayPal: Use your PayPal account to make a secure payment without sharing your financial information with us.
We understand that you may have questions or need further assistance. Our dedicated support team is here to help, so please feel free to contact us with any inquiries.
Shop with confidence at GlasBoertje.nl and enjoy a hassle-free payment experience with our wide range of payment options.